Alaska Tankless Water Heaters Sales, Service, and Installation
Tankless hot water heaters, unlike conventional tank-storage water heaters, provide on demand hot water when you need it. These systems are highly efficient and provide superior cost savings. The heating of domestic hot water can account for up to 30% of your homes average energy budget. Gas fired tankless water heaters are 25%-30% more efficient on average than conventional water heaters.
Tankless models are also known as "on demand" or "instantaneous" water heaters. These water heaters heat water directly as demand requires and they do not use water storage tanks which result in stand by energy loss.
Navian Tankless Water Heaters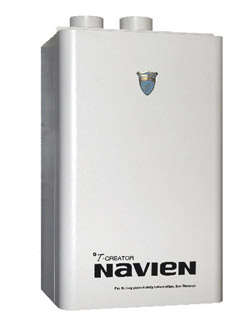 Navian is a leader in high quality tankless water heaters providing one of the industry's highest ratings of 0.96 DOE energy factor.
They're water heaters are known for one of the lowest annual operating costs and cost recovery ratios. It won't take long before the savings you will realize will pay back the cost on installation of your new water heaters.
These heaters use proprietary eco friendly technology  to reduce NOx emission levels among the lowest of any heaters in the industry.
Now you can enjoy efficient, green hot water on demand with and endless supply. You won't need to worry about running out of hot water ever again no matter how many demands are put upon it.
Combination Boiler / Water Heaters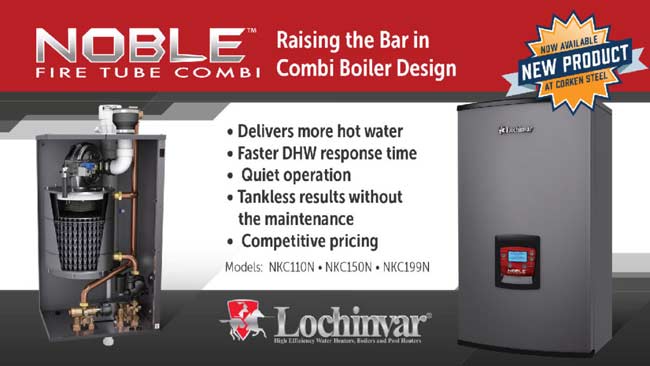 Combination boiler water heater units are designed to provide the best of heating and domestic hot water. These boiler / hot water heater units are designed to meet the highest efficiency standards for energy efficient homes.
The combination units eliminate the needs for having two separate unites to provide heat and domestic hot water. They save space and energy and are a very cost effective solution.
We install these units in homes, commercial buildings, airplane hangars and anywhere radiant heat and domestic hot water is needed. These units carry a ASTME rating for both residential and commercial applications.
Call For An Estimate
907-354-3495