Our mission is to provide our customers and clients
with a cost effective, trouble-free, and quality service.
 *Affordable     *Highest Quality Craftsmanship     *Promptness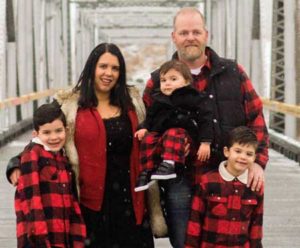 Paragon Mechanical Plumbing and Heating is a family owned and operated plumbing, heating and mechanical design company based in Wasilla, Alaska. We strive to be a company which maintains high standards in quality and workmanship and builds long lasting relationships.
"We are fully insured, licensed and bonded, and we guarantee every single job."  Owner, Brad McGough
Paragon Mechanical is an environmentally friendly company. We are committed to keeping current with the latest standards and using the most energy efficient equipment we are able find.
This means we can provide you the best equipment and help you save money on your monthly bills by using less energy. The less energy we use, the less we waste, which in turn means fewer emissions and a healthier environment for us all. We hope the next time you find yourself in need of a service we can provide you will choose us.  Thank You – Brad and Rosier McGough